Why is Freddy's the
most satisfying

franchise to own?
Doing the
right thing

for the right reasons. That's The Freddy's Way.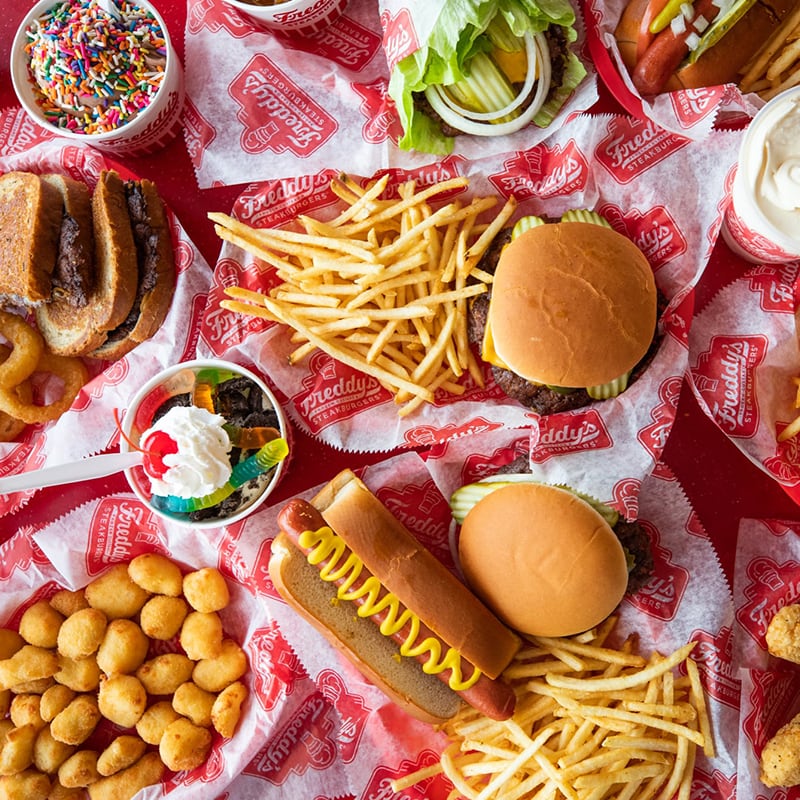 Only the highest quality will do
There's a reason our food is so craveable. We only use premium ingredients and abide by our own high standards — on every order in every restaurant, every day.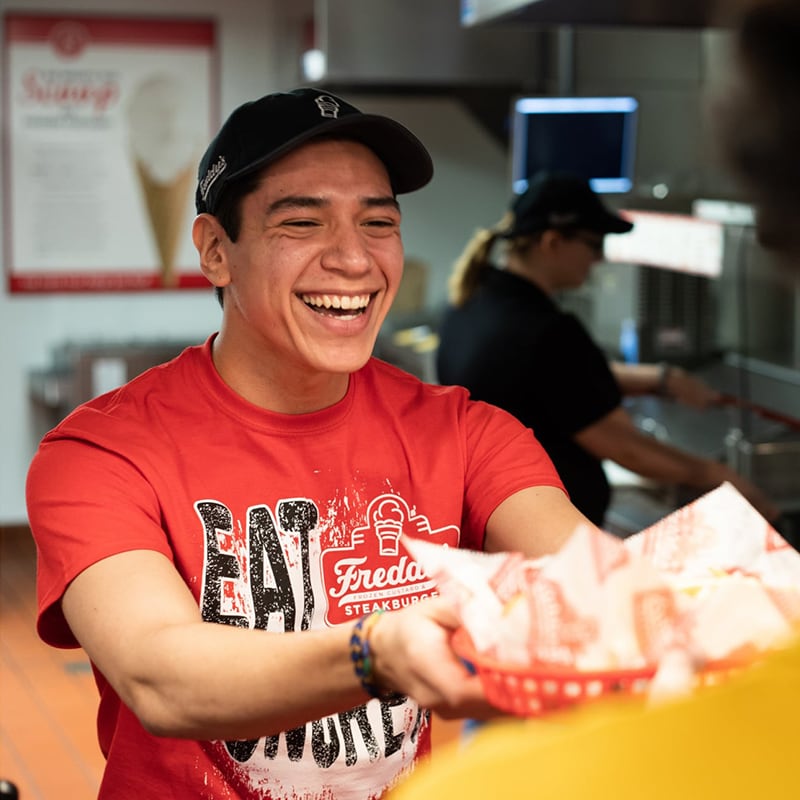 Freducation® training
Everyone, including Franchise Owners, gets Freducated on everything from food prep to how to deliver our honest hospitality for a world-class Freddy's experience every time.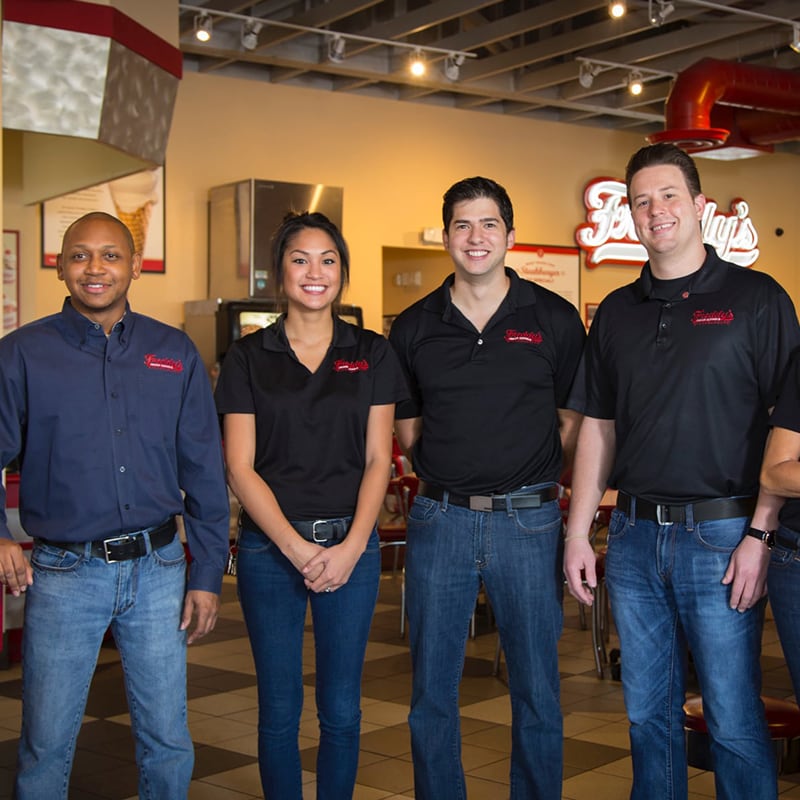 No kick-back dollars to us
Other franchisors may get a percentage from vendor dollars, but we don't. It's The Freddy's Way of always doing what's right for our Franchise Owners and family.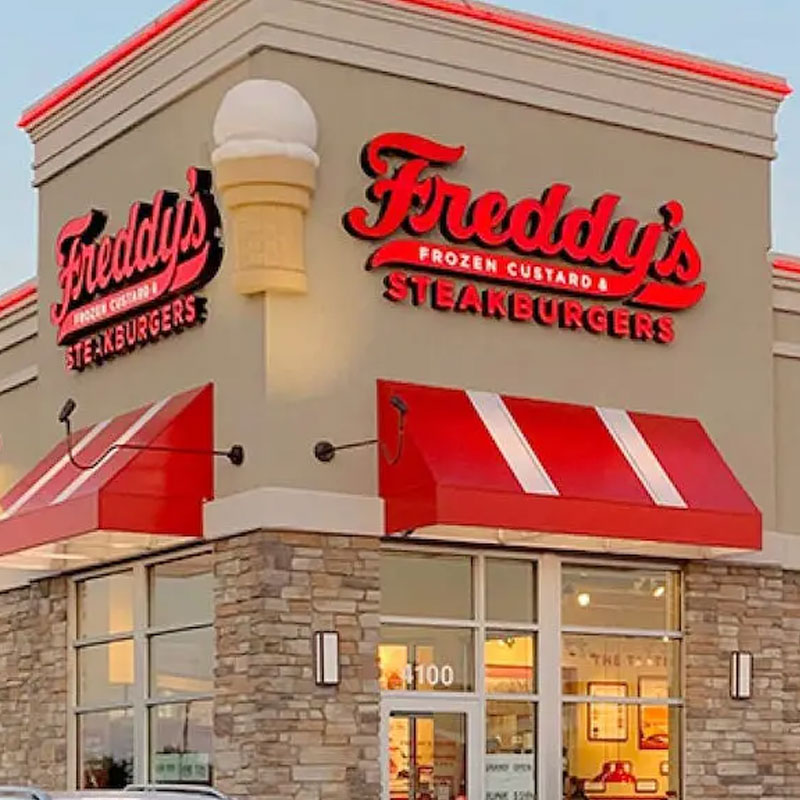 Legacy vendors
Partnerships are important to us, and we've worked with most of the same vendors since our beginning. Every vendor is a partner and extension of our Freddy's Family.
Nobody does it like Freddy's &
it shows.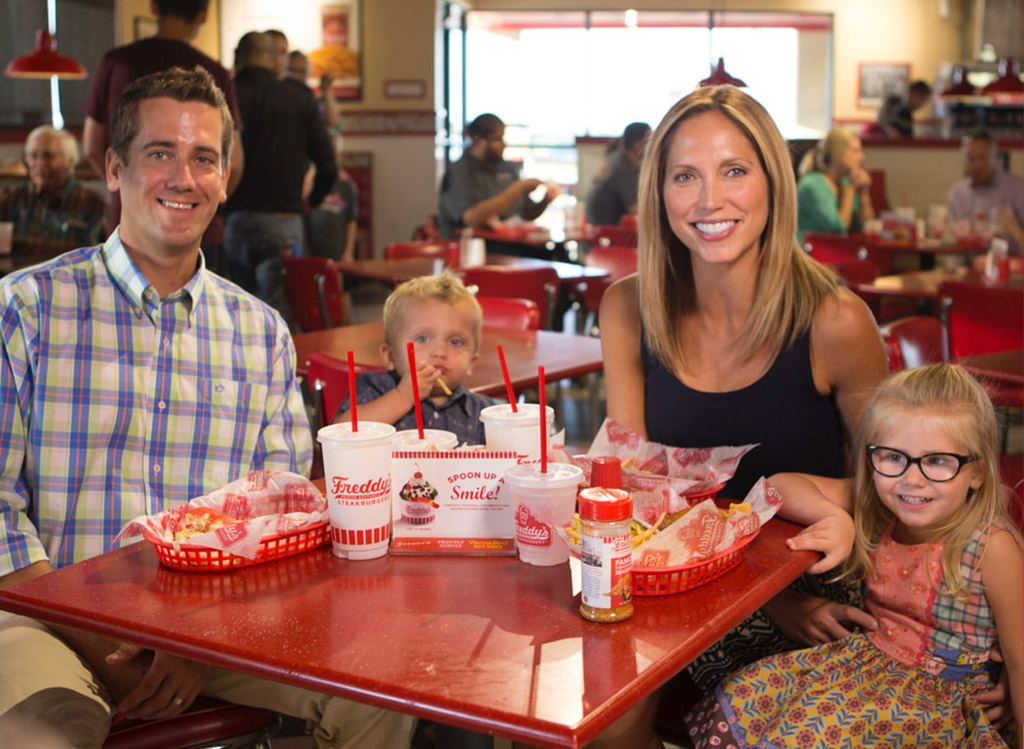 Guests can't get enough Freddy's.
We're known for our cooked-to-order steakburgers, Vienna® Beef hot dogs, crispy shoestring fries, Freddy's Famous Fry Sauce® and rich & creamy frozen custard that is freshly churned throughout the day in each restaurant. With our simple menu and a steady stream of Guests coming in for lunch, dinner, and mid-day meals, as well as late-night desserts, there is a meal at Freddy's for everyone. And, our kitchens are set up for optimal speed and efficiency to help hold down costs without sacrificing quality.
Own the brand people know & love. A lot.
You know you've got strong brand awareness and love when your loyal Guests are called FredHeads™. By leveraging industry leading technology and data science, FredHeads™ are returning to Freddy's at an increased frequency and with a higher check average. With mobile ordering now part of the Freddy's app and most locations offering delivery, Freddy's continues to grow revenue channels.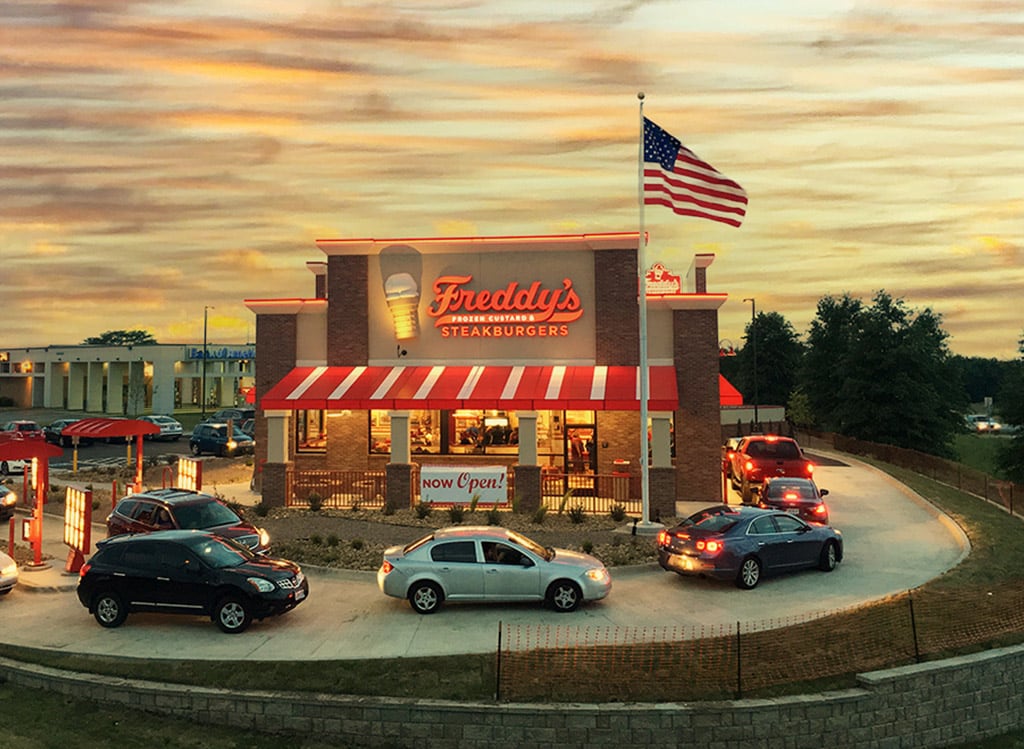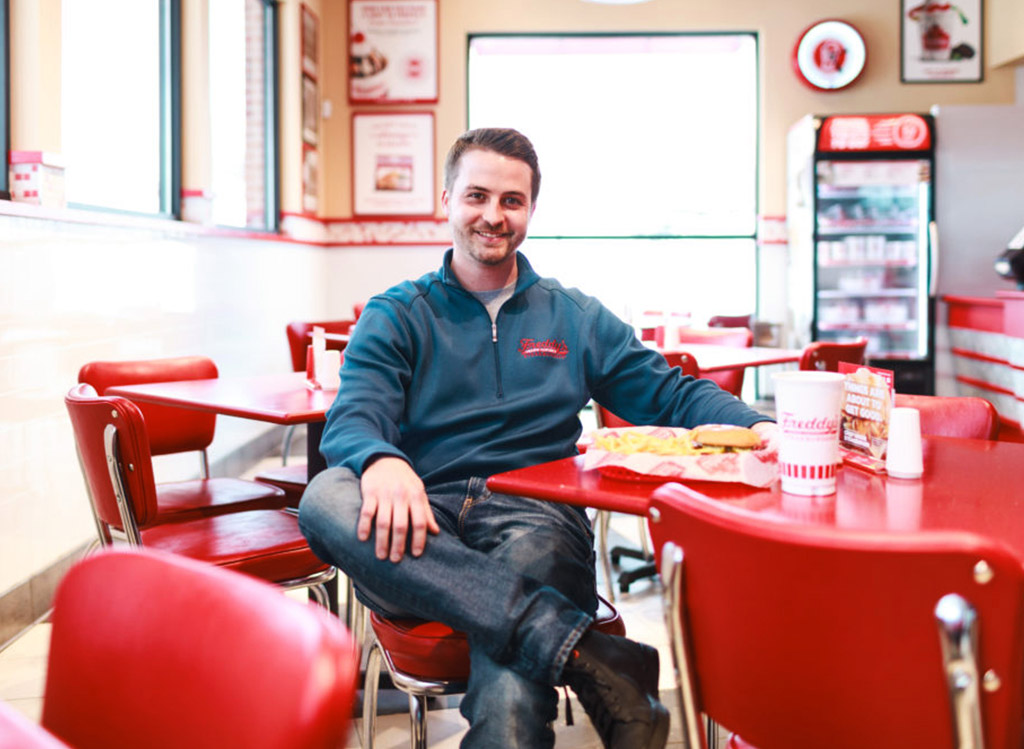 How much does a Freddy's Franchise Owner make?
Our AUV for all of our locations in 2021 was an impressive $1,897,647*. Our delicious food, family-friendly atmosphere, and reputation for excellent service have helped build Freddy's into a proven franchise model. As a Freddy's Franchise Owner, you'll have the backing and support of our team to help your new Freddy's become the staple of your community.
*Average Annual Gross Receipts of 356 franchised restaurants that were open for the entire period from December 31, 2020 to September 8, 2021. This information appears in Item 19 of our Franchise Disclosure Document (FDD). Your individual results may differ. There is no assurance that you'll earn as much.
System-wide
growth

keeps going strong.
This momentum is a testament to our proven business model and dedicated Franchise Owners who continue to operate The Freddy's Way.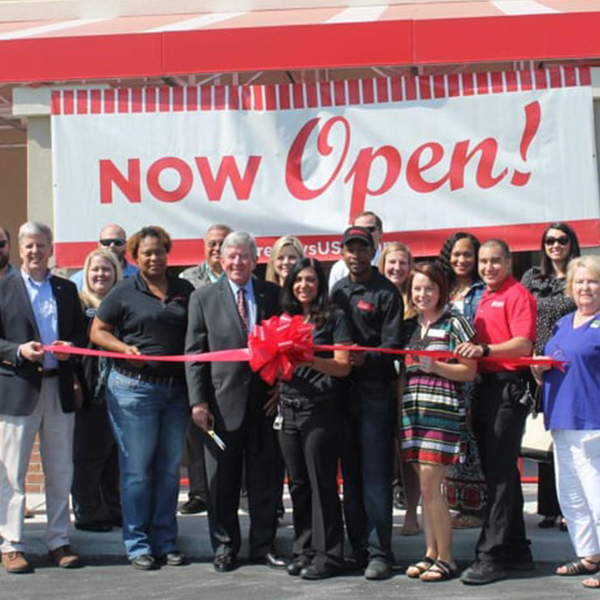 More than 400 locations across the country
New restaurant growth, past 5 years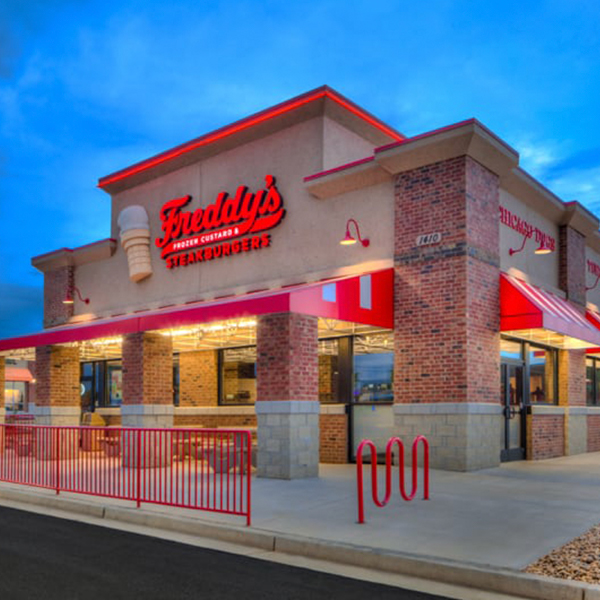 Almost 1/3 of existing Franchise Owners purchased additional territory
Own the franchise
America craves.

Take the first step today.
Fill out the form below and a Franchise Development Director will be in touch within one business day.