What it takes
to own a

Freddy's franchise
What are Freddy's Franchise
Requirements?
How Much Does a Freddy's Franchise Cost?
To buy a Freddy's franchise, prospective Franchise Owners can expect an initial investment of $794,254 – $2,523,239, as well as an initial franchise fee of $30,000. There is also an ongoing royalty fee of 4.5% and a marketing fee of 1.5%.
Yes, we're flexible.
Growing our concept into nontraditional spaces such as college campuses, malls and airports is an exciting way to expand. We're always open to satisfying Freddy's cravings wherever there's demand and it makes sense.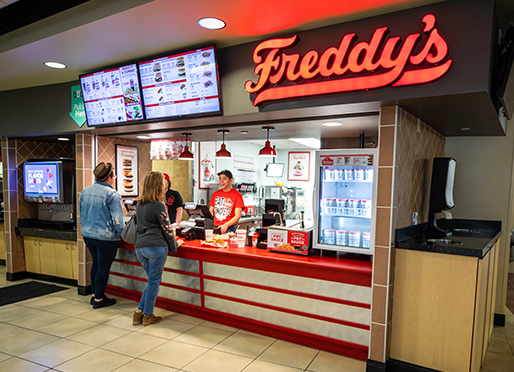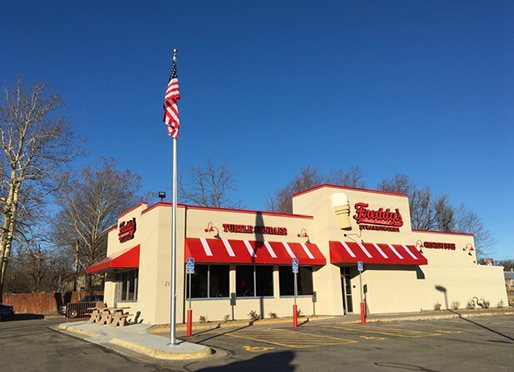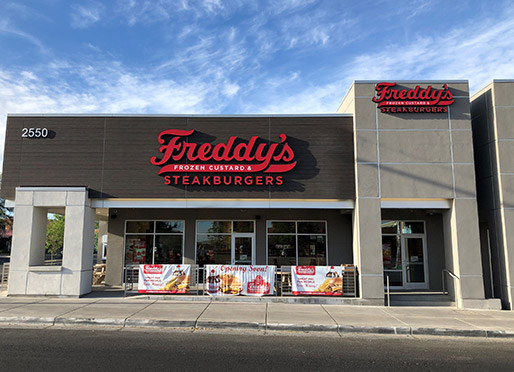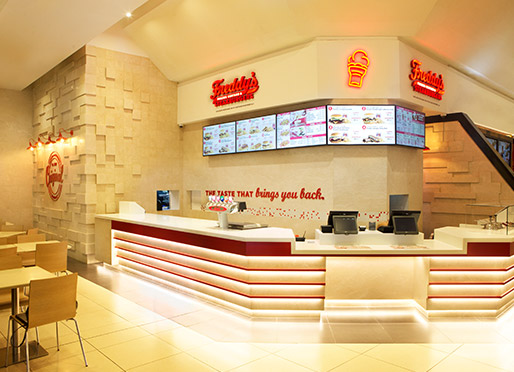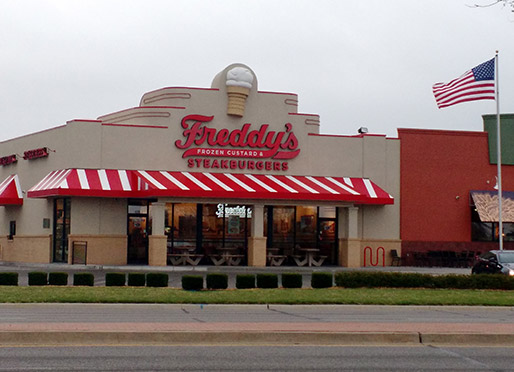 Steps to
owning

your Freddy's steakburger franchise.
1. Experience
You MUST have experienced our food and hospitality, and love our brand culture.
2. Apply
Complete our non-binding application, so we can get to know you better.
3. Chat
Talk with our Franchise Development team and get a Franchise Disclosure Document (FDD).
4. Confirm
Get an initial confirmation that you meet our Franchise Owner qualifications.
5. Meet
Come to a Discovery Day in Wichita, KS to meet with our leaders.
6. Finalize
Confirm your territory, number of restaurants, timeline and Development Agreement.
7. Celebrate
Welcome to the Freddy's Family. Training (and fun) begins.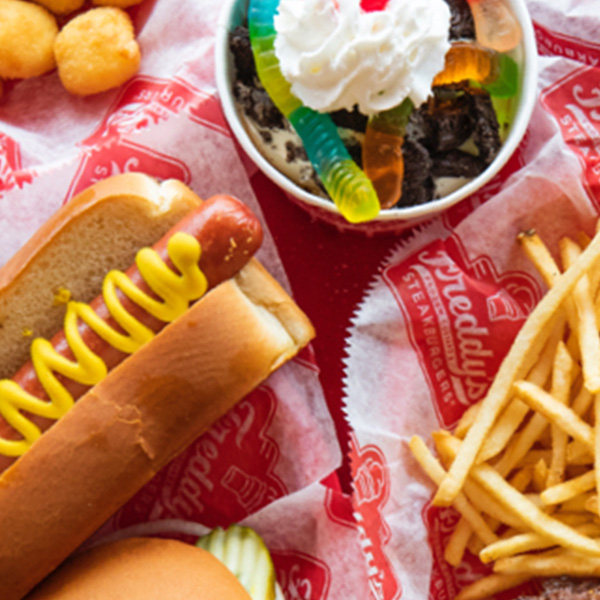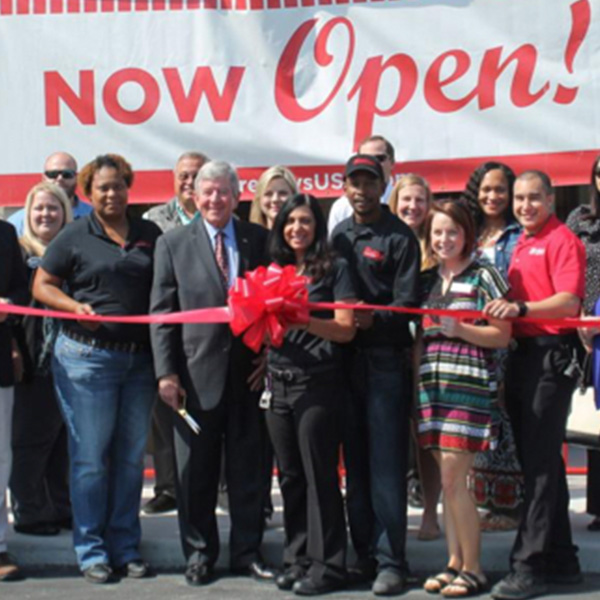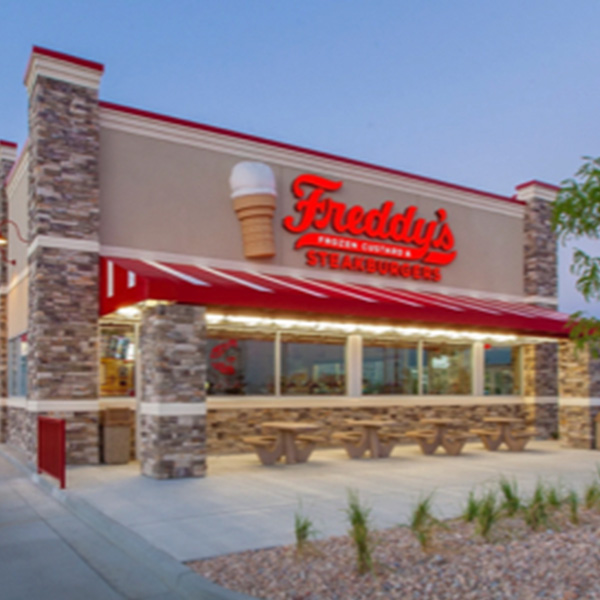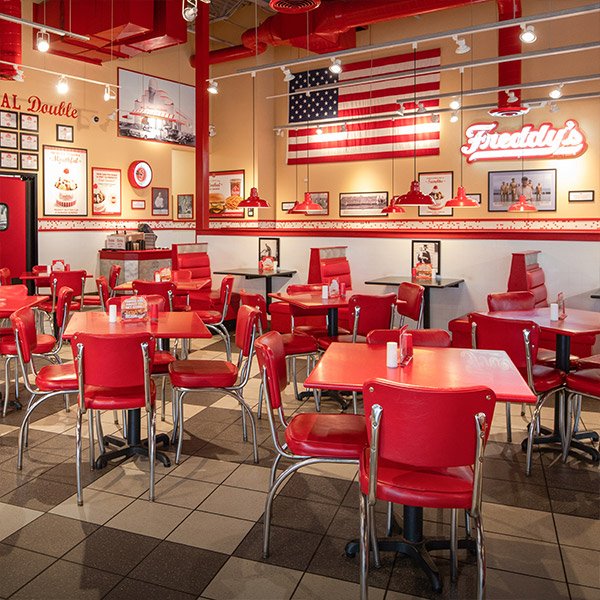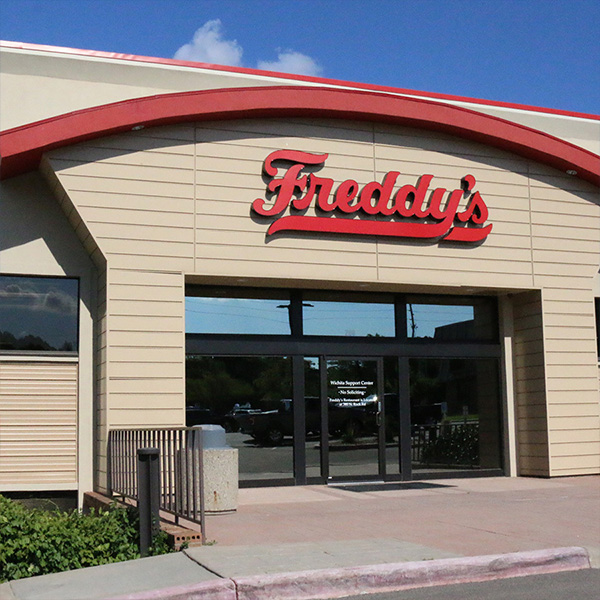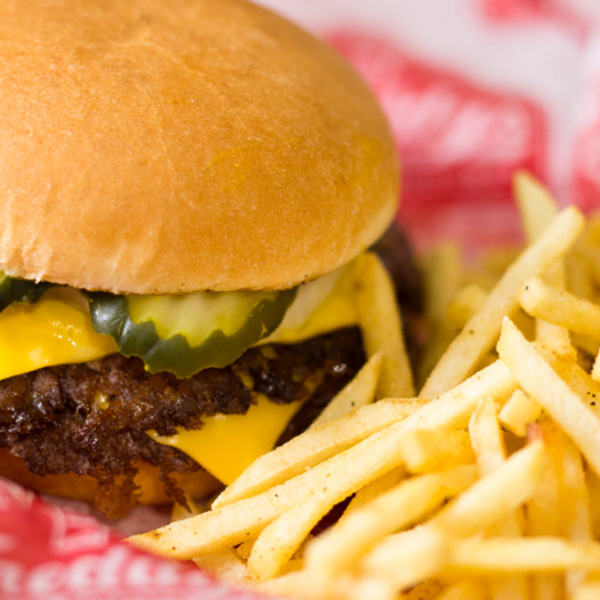 Own the franchise
America craves.

Take the first step today.
Fill out the form below and a Franchise Development Director will be in touch within one business day.